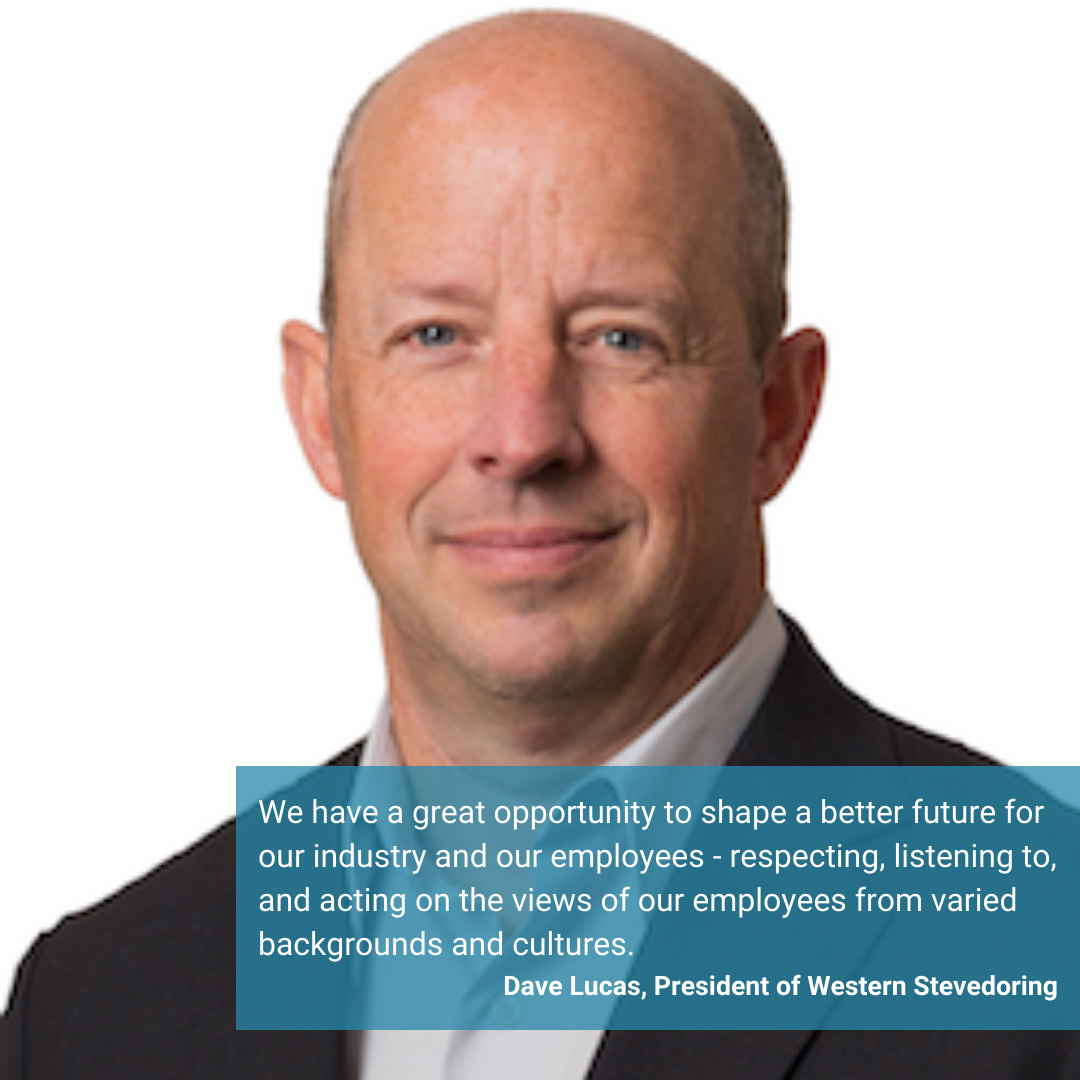 MEMBER PROFILE
LUCAS DAVE
1. Tell us a little bit about yourself and the significance that DE&I holds for you.
I have worked on the waterfront for Western for 36 years and have seen and been a part of significant change. But we have much work still to do to ensure we have a culture that welcomes all and represents the diversity of the communities in which we operate. As President of Western, I now have even greater ability to help guide our industry and influence positive change. I welcome the opportunity and am proud to be a founding member of the DE&I Council.
2. How did you get started working in this industry?
While studying Transportation and Distribution Management at BCIT, I completed a co-op project at Western. Following completion of the project, I was hired at Western as a Cargo Coordinator, in 1985.
3. Why are you passionate about DE&I?
The more I learn about DE&I and the positive impacts it has on the culture and success of a company or an industry, the more passionate I become. We have a great opportunity to shape a better future for our industry and our employees. That begins with respecting, listening to, and acting on the views of our employees from varied backgrounds and cultures.
4. As you know, working with people from different backgrounds or cultures can present unique opportunities for collaboration and creativity. Describe a time where a project or decision you made was enhanced by including diverse perspectives.
We have launched our own DE&I initiatives internal to Western. Listening to the perspectives of people from diverse backgrounds has helped us understand what we do well, and where we have opportunities for improvement. Those perspectives will prove invaluable as we continue to identify areas to grow.
5. How do you use your professional credibility to bring attention to and/or support/stand up for DE&I in your organization?
Having worked on the waterfront for 36 years, and seeing significant change throughout my career, I look to leverage my credibility to continue to stress that change is needed, it should not be feared, and it will help set us up for a better future for all.
6. What excites you the most about the future of DE&I on the waterfront?
I see this as a great opportunity to ensure future generations, including the kids of current waterfront employees, view this as a desirable and safe industry and a great place to work for all. I've learned through the DE&I Council that change is happening and will continue to come from people of all different cultures and backgrounds, combined with strong support, leadership and vision from the stereotypical caucasian, male executive like myself. Together we can make a difference!